Sciatica Treatment From Our South Lake Wellness & Injury Center
Sciatica is a painful condition often caused by a pinched nerve in your sciatic region. Chiropractic care can help reduce the accompanying low back pain through spinal decompression strategies. If you need sciatica pain relief, it's time to meet the treatment team at South Lake Wellness & Treatment Center in Clermont, FL to see how we can help you heal from the tingling or burning pain that involves your sciatic nerve.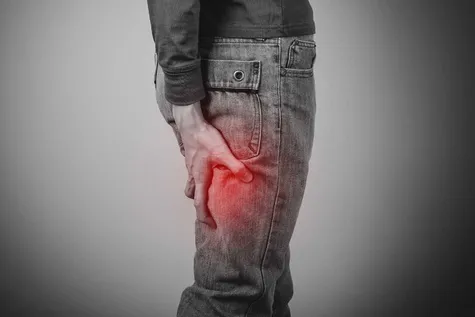 What Is Sciatica?
Sciatica occurs when your sciatic nerve becomes inflamed, causing pain, numbness or tingling in your low back and sometimes down to your foot. Your sciatic nerve can become a pinched nerve, and symptoms will develop.
What Are the Symptoms Of Sciatica?
Sciatica pain is distinctive and highly recognizable to those who have experienced the pain before. Symptoms include pain that originates in the low back that doesn't respond well to traditional pain medications. The pain can be sharp, tingling, burning, or feel like the area is numb. The pain can travel down the back of your leg, over to the outside of your leg right around the knee, into your foot. It can be painful to walk, roll over in bed, or do almost anything that involves using your low back.
What Causes Sciatica?
As sciatica is inflammation of your sciatic nerve, there are a number of cause. A pinched nerve due to an injury or arthritis commonly causes sciatica to occur. A bulging disc can also cause sciatica, as can a spine that is out of alignment.
How Is Sciatica Treated Through Chiropractic Care?
Spinal decompression therapy is commonly used to treat patients who receive chiropractic care for sciatica pain relief. This is done a number of ways, through manual stretching, use of handheld tools and specialized tables. Your chiropractor will talk to you about the benefits of spinal decompression and how this can relieve your pain. Stretching techniques, manual therapy such as soft tissue mobilization and ultrasound may be used to help reduce the pain you are and relieve the pressure that is causing your sciatic nerve to be inflamed.
Contact For Sciatica Pain Relief Through Chiropractic Care At South Lake Wellness & Injury Center
If you are suffering from tingling, low back pain, or stiffness, it's time to get the help you deserve. Sciatica pain relief is possible through your Clermont chiropractor, South Lake Wellness & Treatment Center when you call our office at (352) 241-4111 and set up an initial consultation.